Varmint (prairie dog hunting)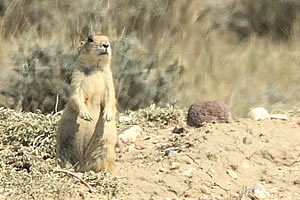 Prairie dog hunts will increase your marksmanship for future hunts. Prime time to hunt these abundant rodents are from June 1 to late July. On this hunt you will have the opportunity at trying all of your guns you have stowed away in your gun safe. We have had hunters bring rifles as small as a .22 long rifle to large rifles like 300 win mag. On this hunt you will shoot around 250-300 rounds per day per person. If you have a semi-auto rifle you will probably shoot around 400-600 round per day. The only stipulations we have is NO FULL METAL JACKETS PERIOD!!!
Private fishing will be included on our varmint and predator hunts. We have 3 private reservoirs two that are 30 acres in size and one about an acre that sits by the lodge. These private fishing holes are stocked annually with Rainbow, brooke and Brown trout. They will vary in size of 1 pound to 13 pounds (catch and release only).
How your day will go:
Eat breakfast and leave lodge and cabins around 7 to 8 am. Then we will drive 20 to 50 miles depending on the weather and set up usually between 8 and 9 am. We will shoot a prairie dog town until lunch time. We will break for lunch and it will be provided by us. After lunch we will shoot prairie dogs that are still in the first town. Once morning dog town has been properly shot we will move to the next dog town. Some days we will need to move 3 times to keep the shooting active, but most days it will only take 2 stops. Around 3pm, we will call it a day and head back to the lodge. From there you can clean rifles and do some fishing on our private fishing ponds.
Prairie Dog Hunting Packages
(June 1 – July 1) All packages are limited to 6 hours shooting max.
Package 1
$500 / person per day
Shooting Bench
Lunch
Guide & Transportation
Package 2
$550 / person per day
Shooting Bench
Cabin (with stove, refrigerator, tv, private fishing ponds stocked with rainbow and brooke trout)
Lunch (provide your own breakfast & dinner)
Guide & Transportation
---
Guided Fly-Fishing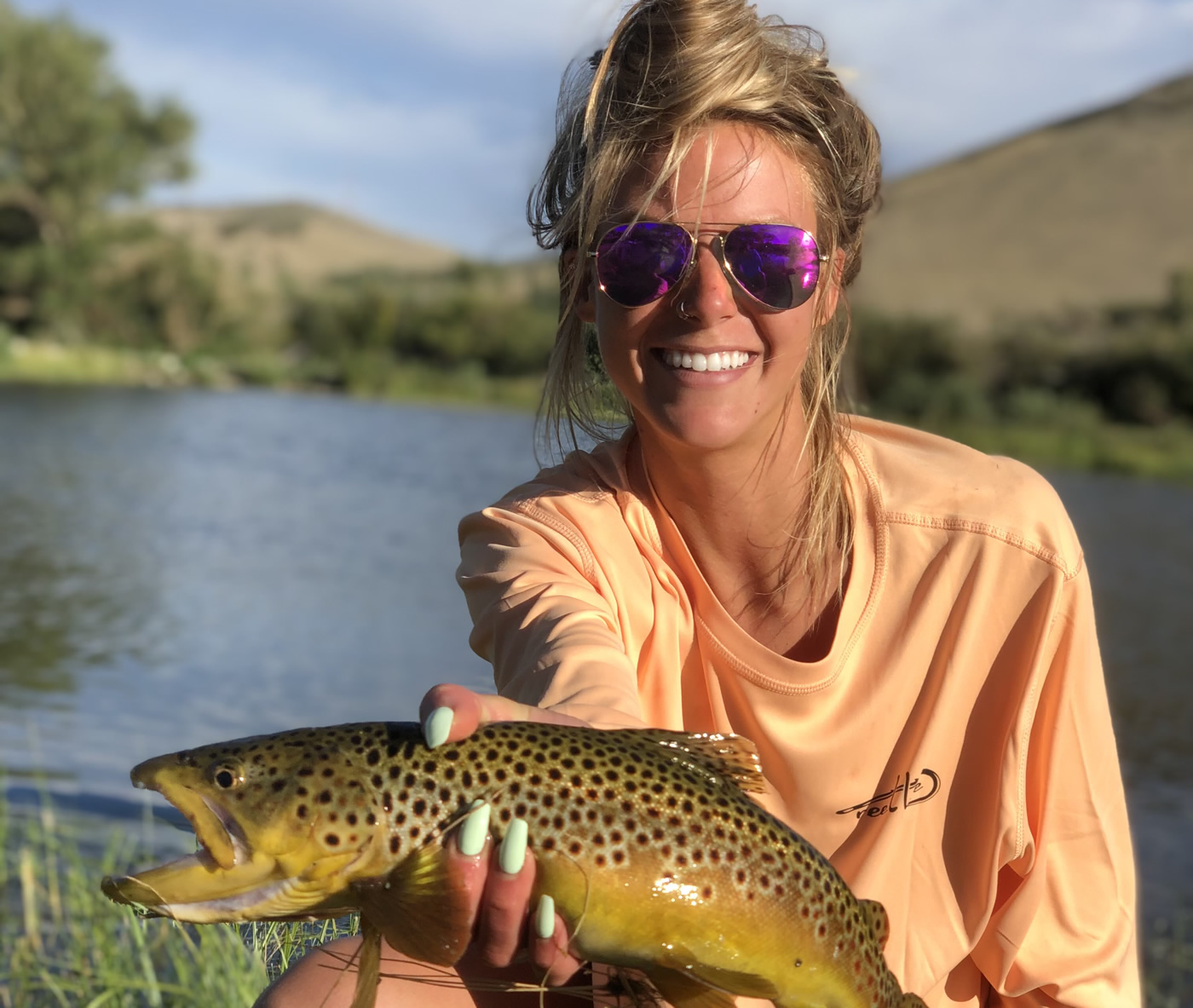 Tyler Sims Outfitting is now offering guided fly-fishing trips on our private trophy trout lakes. These lakes are stocked with rainbow, brown, and brook trout averaging over 18" inches with some amazing fights. Plains lakes offer a unique growing opportunity for trout because of the abundance of scuds, chironomids, and large terrestrial insects. These high-calorie meals allow these trout to rapidly grow in weight and length. You will feel the difference when fighting our fish.
How your day will go:
Eat breakfast, rig up rods and gather gear. We will leave the lodge and cabins 10 minutes before sunrise. We have a 10-minute drive for the morning fish. You along with a guide will work the shores of our lakes searching for the hungry trout. After the morning fish we will head back to the lodge/cabins for lunch during the midday heat. Once those long shadows start to emerge, we will grab our gear and head back down to one of the lakes for the evening fish. After the evening fish we head back to the lodge/cabins for dinner and an evening around the fire.
Guided Fly-Fishing Packages
Package 1
$600 / person per day
Guide & Transportation
Lunch
Flys
Access to private lakes
Package 2
$650 / person per day
Guide & Transportation
Lunch (Provide owner dinner and breakfast)
Flys (rods if requested)
Cabin with (Stove, fridge, tv, fire pit, and comfy beds)
Access to private lakes
References for Fishing Trips:
Dave - (586) 212-5541
John - (714) 325-6505
Jamie - (484) 955-2047