Tyler Sims Outfitting is Wyoming's Premier Outfitter when it comes to hunting Wyoming Antelope, Wyoming Elk, Wyoming Mule Deer and of course Prairie Dogs. We offer the best guided hunts in Southeastern Wyoming and we have been doing this by having great success on 250,000 acres of private land. All hunts with Tyler Sims Outfitting LLC are on private land for Wyoming antelope, Wyoming deer, Wyoming elk, and prairie dogs.
We provide hunters with lodging, expertise and guide service for the following Wyoming game species:
Please give us a call to plan your next trip to beautiful Wyoming. Located near McFadden Wyoming.
---
Learn more about our hunts
Antelope Hunts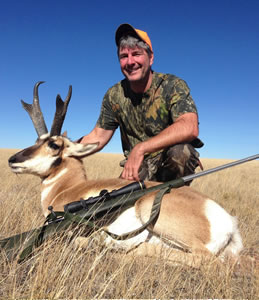 Antelope hunting in Southeast Wyoming is at its best. We have thousands of acres to hunt on with thousands of antelope. Lots of Land with Lots of Antelope separates us with most Wyoming Outfitters. Some of our ranches you will not be able to cover the entire place on a 3 day hunt. With the high numbers of antelope you will be able to find the pronghorn of your choice. You can shoot a Boone and Crockett buck, or you can chase a freak for the week. That is one nice thing about antelope, they can't hide.
Learn more about this hunt
Elk Hunts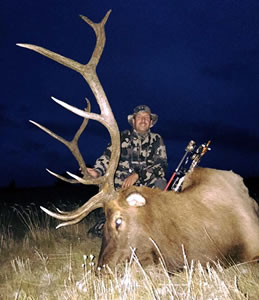 We offer 3 separate elk hunting opportunities (Riverbottom Elk, Foothills Elk, Mountain Elk). Every hunt will make a different adventure. All elk hunts are on private land with 4wd vehicle. We offer limited quota elk hunts to a General elk hunt. We offer a lodge hunt and a tent hunt. One thing that is certain is you will see and have opportunity at great elk hunting.
Learn more about this hunt
Mule Deer Hunts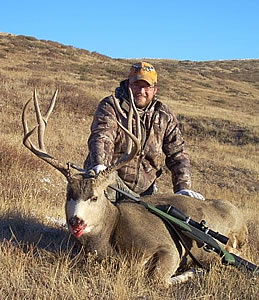 Mule Deer hunting in Wyoming is a growing trend. Our mule deer numbers are increasing on our ranches but we still take a very limited number of hunters each year. You will be accommodated by a warm and relaxing lodge with hot showers. You will have another short drive to find the mule deer of your choice on private land.
Learn more about this hunt